Toms River Now Open!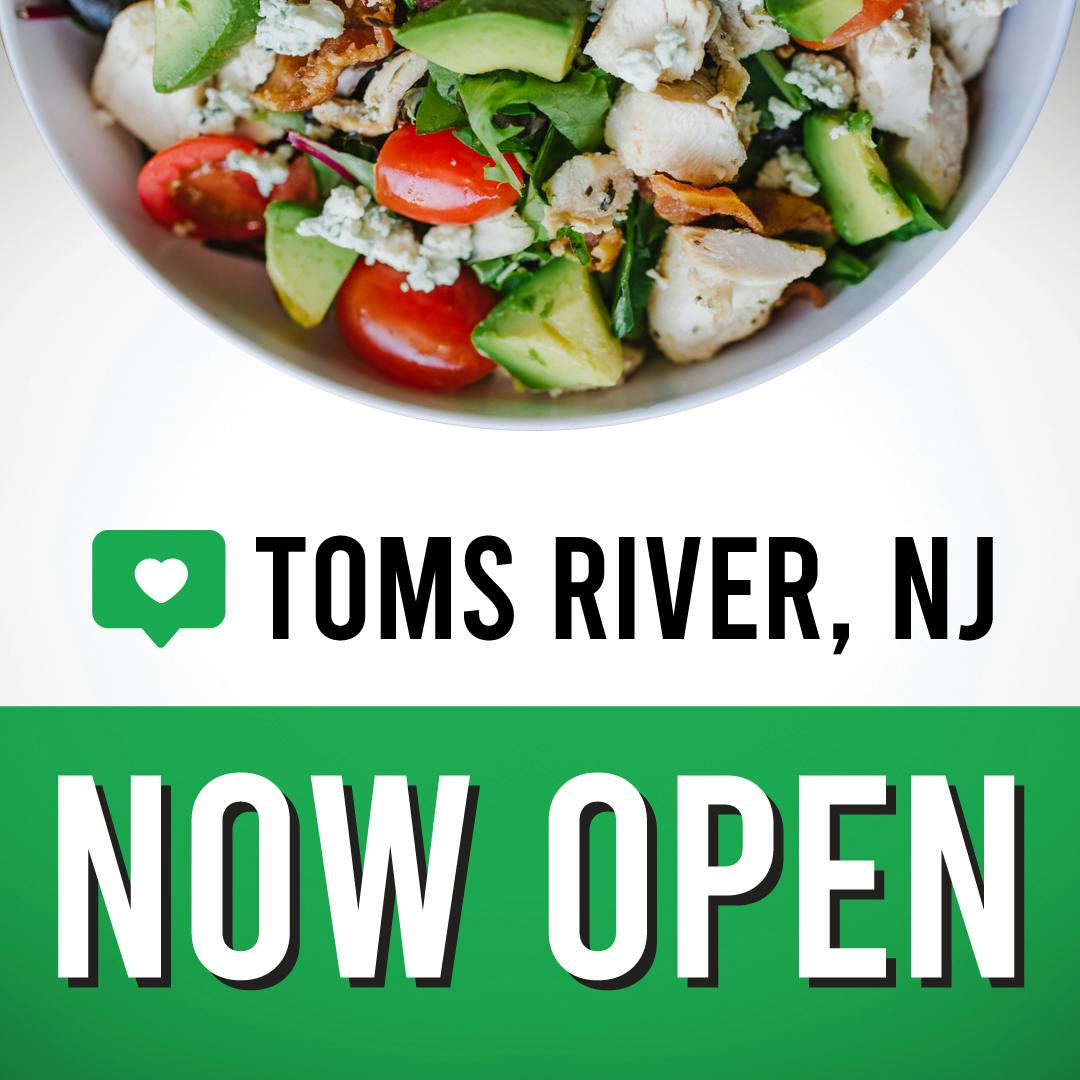 Toms River, New Jersey –Salad House, the fast casual restaurant brand that's taking the healthy eating scene by storm, has just opened its 11th location in Toms River! With a focus on fresh, customizable salad creations that are perfect for the whole family, Salad House is the go-to option for anyone looking for a healthy and consistent fast casual dining experience. And now, with a new location on Hooper Avenue in Toms River, Salad House is bringing its brand of delicious, wholesome, and healthy food to even more people in the community.
Leading the charge is Joey Colatrella, a restaurant veteran with a passion for the Salad House concept. So whether you're looking for a quick lunch on the go or a healthy meal option for the whole family, Salad House Toms River has got you covered.
"We believe that healthy eating should never mean sacrificing flavor or customizability. That's why we're proud to offer a menu that caters to a wide variety of diets and food preferences, and includes vegan, vegetarian, and gluten-free options," stated Colatrella. "Whether you're in the mood for our addictive cauliflower bites, a freshly chopped custom salad, a signature grain bowl, a flavorful sandwich, or even a side of fries, we have it! Plus, with kid-friendly selections like chicken fingers and quesadillas, you can feed the entire family while still staying true to your healthy lifestyle."
"We are thrilled to have franchise partners like Joey who are dedicated to expanding our brand's presence and sharing our commitment to healthy, delicious food," stated Salad House's Director of Franchise Development Jerry Eicke. "With the demand for healthy eating on the rise, we're confident that Salad House will continue to be a go-to destination for anyone looking for a fast casual dining experience that's both satisfying and nutritious."
So come on in to Salad House and discover for yourself why we're quickly becoming one of the most beloved fast casual restaurant brands around. With a menu that's as fresh as it is customizable, there's something for everyone at Salad House!
—
Since 2011, Salad House has been revolutionizing the fast casual dining experience with its commitment to fresh, customizable salad creations. But that's not all we offer - in addition to our signature salads, we also serve up delicious grain bowls, sandwiches, wraps, soups, appetizers, smoothies, and an extensive catering menu.
With 11 locations already open in New Jersey and another twelve markets sold, Salad House is rapidly expanding throughout the East Coast. And with a long list of prospective franchises in development, we're excited to bring our unique blend of healthy, delicious, and customizable food to even more communities.
What sets Salad House apart is its unique blend of corporate experience and mom-and-pop heart. Our corporate team all has roots in New Jersey plus years of experience in the restaurant industry. This local touch ensures that every Salad House location feels like a part of the community, while our commitment to fresh and healthy ingredients ensures that every dish is as delicious as it is nutritious.
Ready to experience the Salad House difference for yourself? Visit www.thesaladhouse.com, download our app to order directly for pickup or delivery, or visit us in person at one of our many locations. We can't wait to serve you! ###